If you are planning a long-distance hike individually, you usually cannot avoid having to carry all your luggage in a hiking backpack. For long-distance hikes on La Gomera, however, there is now the option of booking individual luggage transport by taxi!
At this point, many thanks to Sigrid, who did excellent research and was the first to try it out (see Sigrid's detailed comment)!
If you plan accordingly, luggage transport by taxi is only necessary on three out of six days. Tour planning works like this:
On the first day: travel by bus (luggage included) directly to Valle Gran Rey. There you will stay 2 nights in a row.
From Valle Gran Rey, stage 1 is either hiked normally or backwards/uphill (bus journey with line 1, see here)
Stage 2 follows the next day. Return by bus to Valle Gran Rey.
The trip to the starting point of stage 3 is by taxi, which then takes the luggage to Vallehermoso.
On stages 4 and 5, the luggage will be transported by taxi.
Finally, two nights in San Sebastián are necessary (after stage 6 return by bus).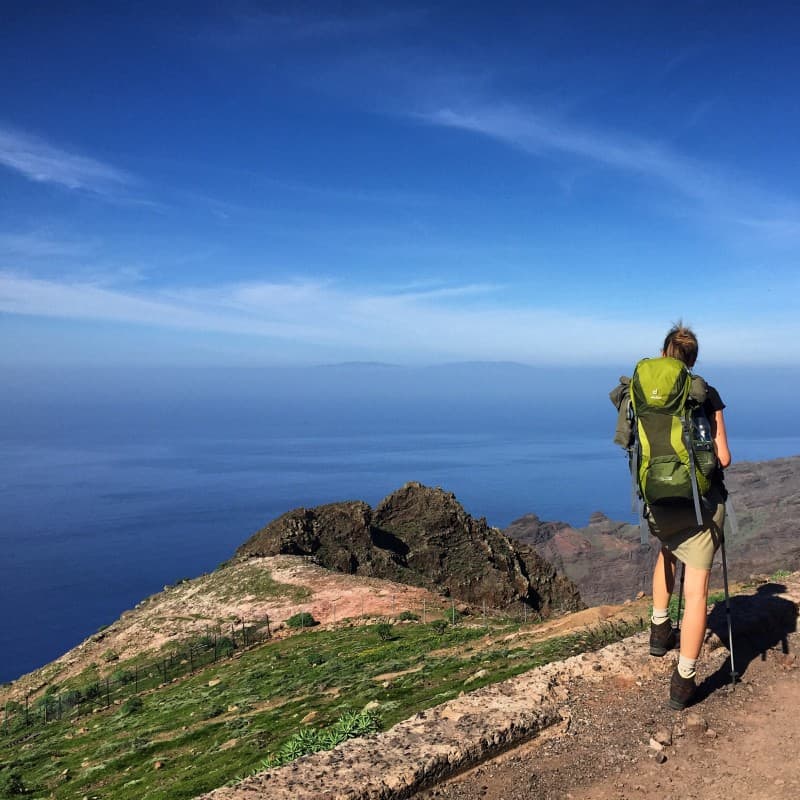 Hauling your own luggage isn't for everyone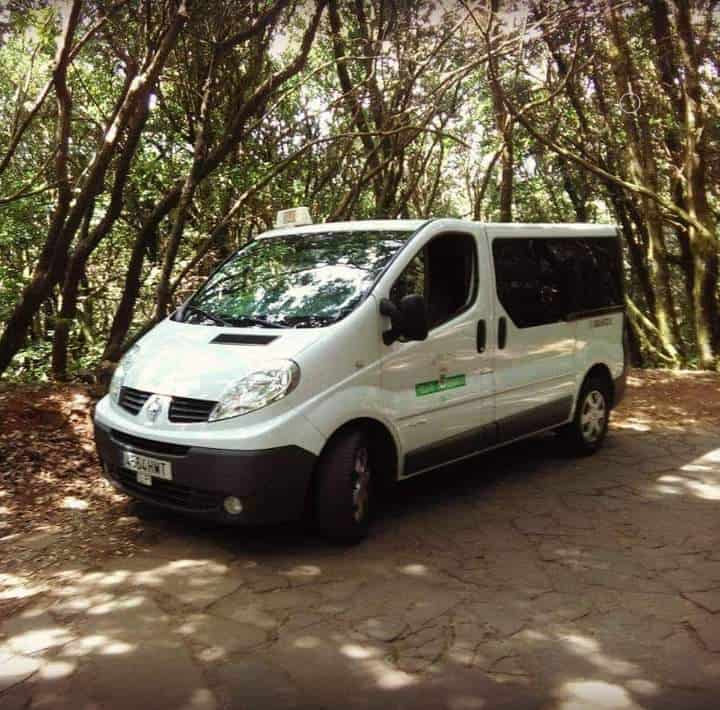 Book luggage transport by taxi
Based on Sigrid's research and experience, we recommend the "Goyo" taxi company, which accepts luggage transport orders via email. With "Goyo" I voted the following points:
Taxi Driver: José Gregorio Martín Barroso (nickname "Goyo"), Email: goyomarba@gmail.com, Mobile: +34-690032362. Since Goyo only speaks a few words of English, it makes sense to translate e-mails using "Google Translate" (Link: translate.google.com).
Luggage transport is offered for the following sections: Valle Gran Rey - Vallehermoso - Hermigua - San Sebastián (3 stages).
Price: all-inclusive approx. 150€ for 1-4 persons for all three stages. Payment is made in cash on the first trip.
Goyo's taxi company collaborates with other taxi drivers on La Gomera (especially in Valle Gran Rey) if necessary.
The luggage transport takes place in the morning (in most accommodations the reception is manned throughout the morning).
Baggage should be labeled with a name tag.
Booking requests should be sent by email at least 10 days in advance. To reduce the coordination effort, the following template can be used:
mail template
Copy, fill out and email to the taxi driver: goyomarba@gmail.com
Booking request (booking request / solicitud de reserva)
Name and Surname (Nombre y apellido): ____
Number of people (Número de personas): ____
Mobile number (Número de teléfono móvil): ____
A. Valle Gran Rey - Arure - Vallehermoso
Date (Fecha): ____
Pick up time (Hora de recogida): ____
Pick-up address (Dirección de recogida): ____
Destination address (Dirección de destino): ____
B. Vallehermoso-Hermigua
Date (Fecha): ____
Destination address (Dirección de destino): ____
C. Hermigua—San Sebastián
Date (Fecha): ____
Destination address (Dirección de destino): ____
Note: We are not a travel agency and we are not an intermediary for taxi services. However, we are pleased to be able to make a small contribution to local economic development with the above information.
And of course we are looking forward to feedback and reports on luggage transport on La Gomera!